Our stone shop BAYNACH
The BAYNACH winery has opened a store.
In 2018, we opened our first "showroom" in the center of Trnava - click for a Virtual Tour of our store.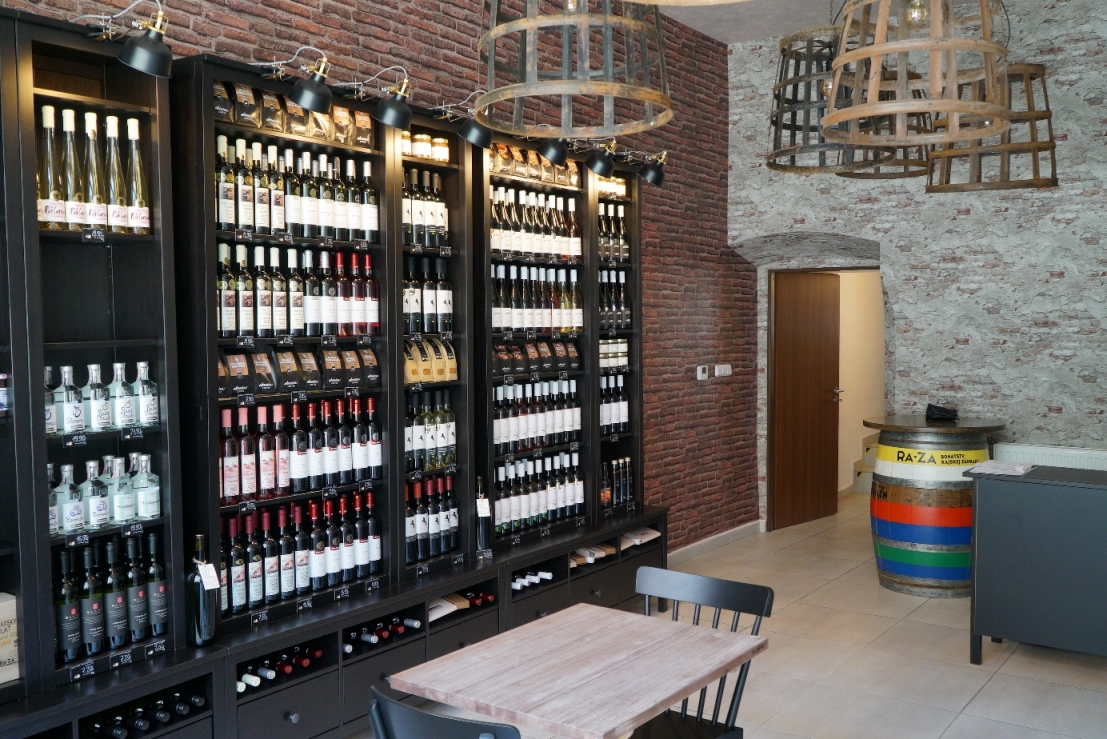 The ambition is to offer quality wine from its production and at the same time to promote the wine-growing region in which we operate and which has a respectable wine-growing tradition. We did not limit the offer of wines to the BAYNACH selection, even though it is fully represented in store, but we also selected the wines of our colleagues from the area, which suitably complement our selection. Wines can be tasted free of charge in the wine shop (the tasting menu changes regularly), while wines made of one selected variety from different producers are usually tasted. In addition to our "home" winery BAYNACH it is possible to find wines of winemakers: Vino CHUDÝ (Vinohrady nad Váhom), Slobodné Vinárstvo (Majer Zemianske Sady), Víno Černý (Hlohovec), GOLGUZ (Hlohovec), Šintavan (Šintava) - each of the wineries has its own vineyards located in the lower flow of the Váh river (area from Hlohovec to Šintava - PONDUS). The selection of wines is not very wide, but we think that everyone can find the right "piece" according to his taste. We completed the offer of wines with products from small local producers, there are tasty fruit juices, excellent coffee from roasters from Modra, quality spirits and excellent craft beers from Piešťany (also with the offer of the GRAPE BEER BAYNACH special, which contains a portion of grape juice from the Zweigeltrebe variety).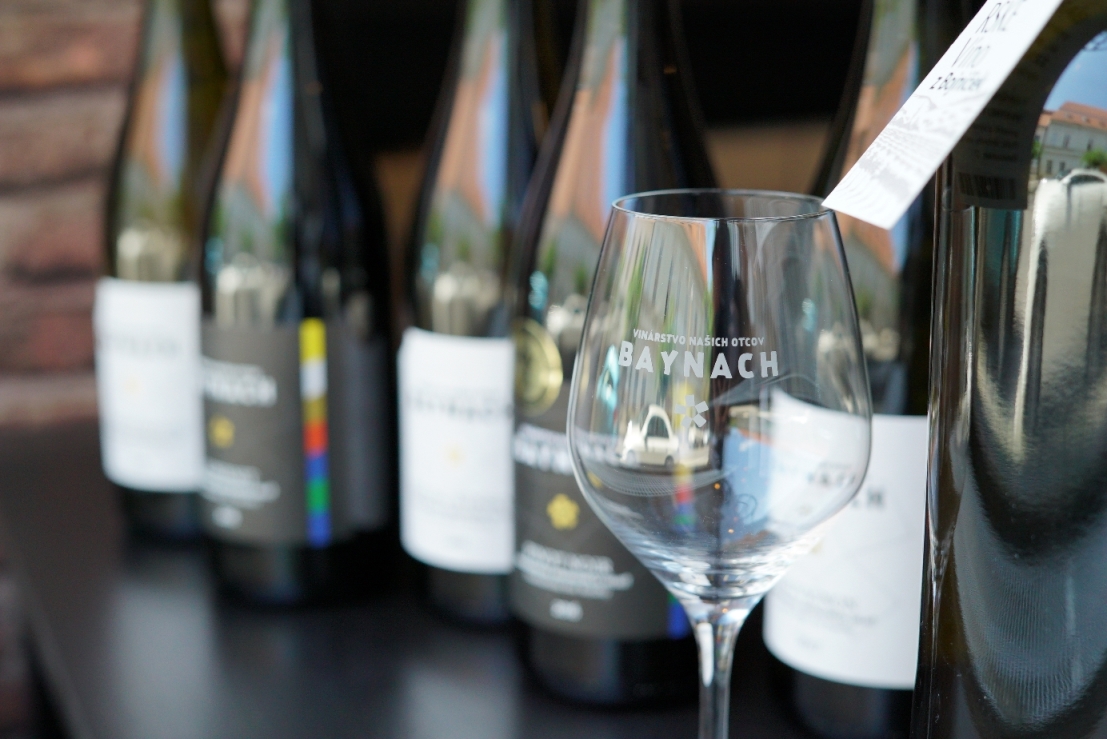 The offer of wines on the Slovak market is very wide, their availability through various stores is also very good, but to be able to taste wines, at the same time receive first-hand  information and finally buy from the winemaker himself and directly support the producer and region in which these wines are born - this is not the standard at all. We believe that as the general quality of the wines offered in Slovakia grows, so there will be higher demands from winemakers-consumers on the origin and source of grapes, varietal and regional character - and such wines are available in the BAYNACH wine shop.
The address of our wine shop is Štefánikova 42, Trnava.